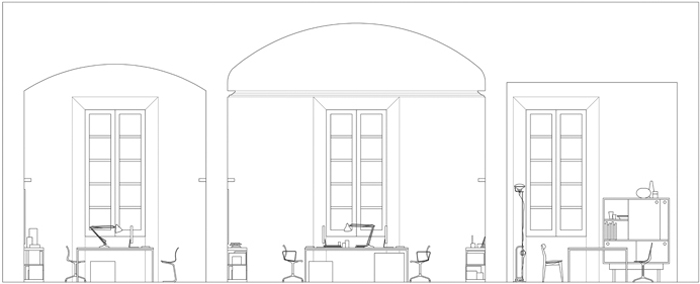 Lo studio è un luogo.
Un luogo di persone con storie, esperienze e professionalità differenti.
Lo studio sviluppa progetti in diversi ambiti integrando direzione artistica e creativa, grafica, architettura, progettazione d'interni, styling, design di prodotto.
Lo studio interpreta il progetto in senso umanistico, come azione coordinata di persone e discipline, nella convinzione che la creatività sia un atto plurale e condiviso.
Lo studio è un luogo aperto a eventi culturali e collaborazioni con artisti e professionisti attivi in ogni campo.
"Lo  Studio" is a place – a place of people with different backgrounds, experience and professionalisms.
"Lo  Studio" develops projects in diverse areas by bringing together creative and art direction, graphics, architecture, interior design, styling and product design.
"Lo  Studio" interprets projects in a humanistic way as the co-ordinated action of people and disciplines in the convinction that creativity is a shared and pluralist act.
"Lo  Studio" is a place open to cultural events and to collaboration with artists and professionals working in all fields.